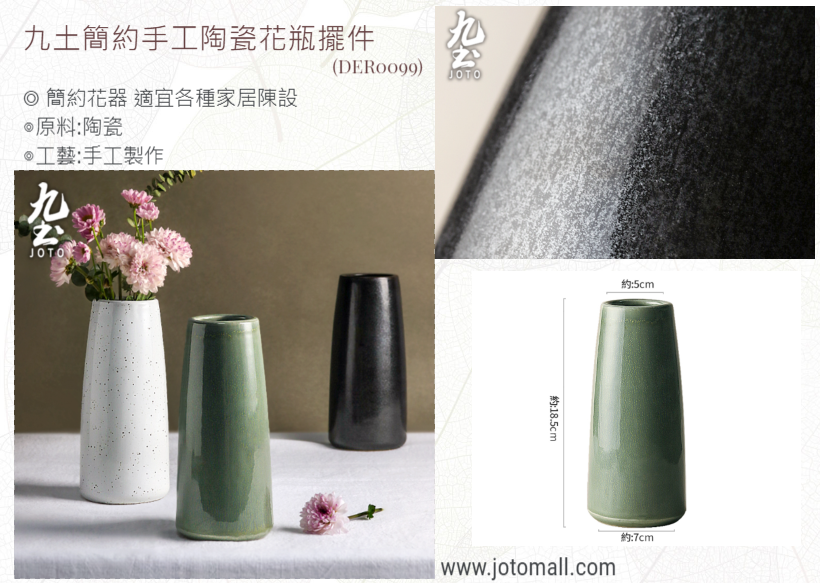 Every family will decorate the home environment or place vases more or less, JOTO believes that vases are also an indispensable decoration for people who can decorate their homes. Whether it is a precious ceramic vase or a glass vase for flower arrangement, the furnishings will become an eye-catching landscape in the home environment. However, on the one hand, vases can not only beautify the living environment, but on the other hand, because the flower "vase" has the meaning of peace, wealth and harmony, it not only improves the texture of the home environment, but also makes it more beautiful and generous when the flowers are inserted correctly.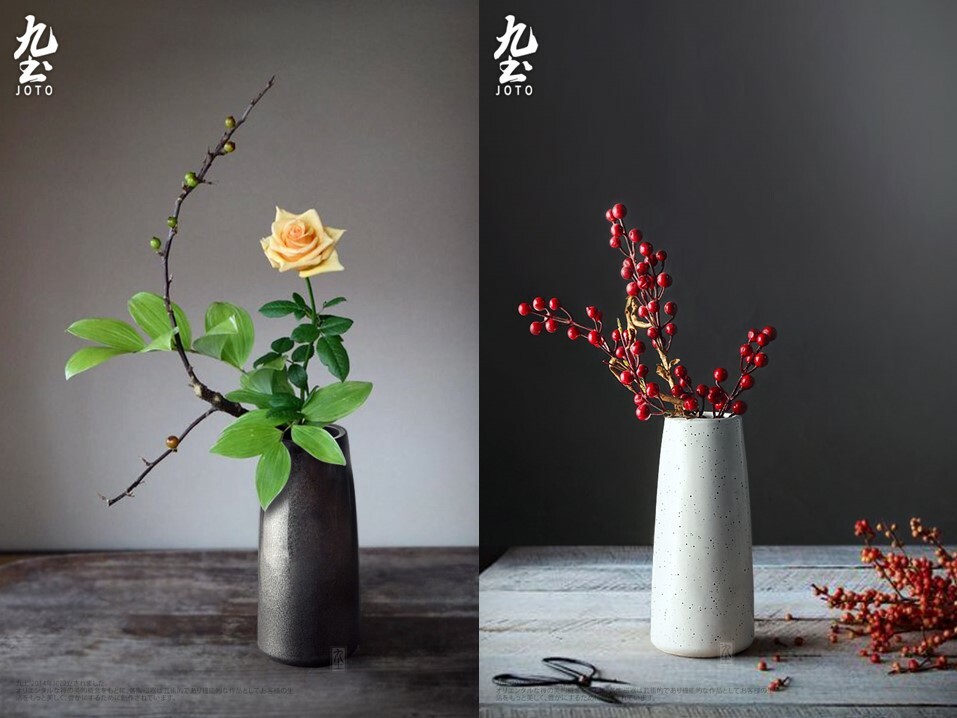 "JOTO Simple Handmade Ceramic Vase Ornament" is made of kaolin clay and fired at high temperature. It is handmade with simple glaze color and bright luster. The thickened design of the bottle mouth adds a sense of solidity and stability.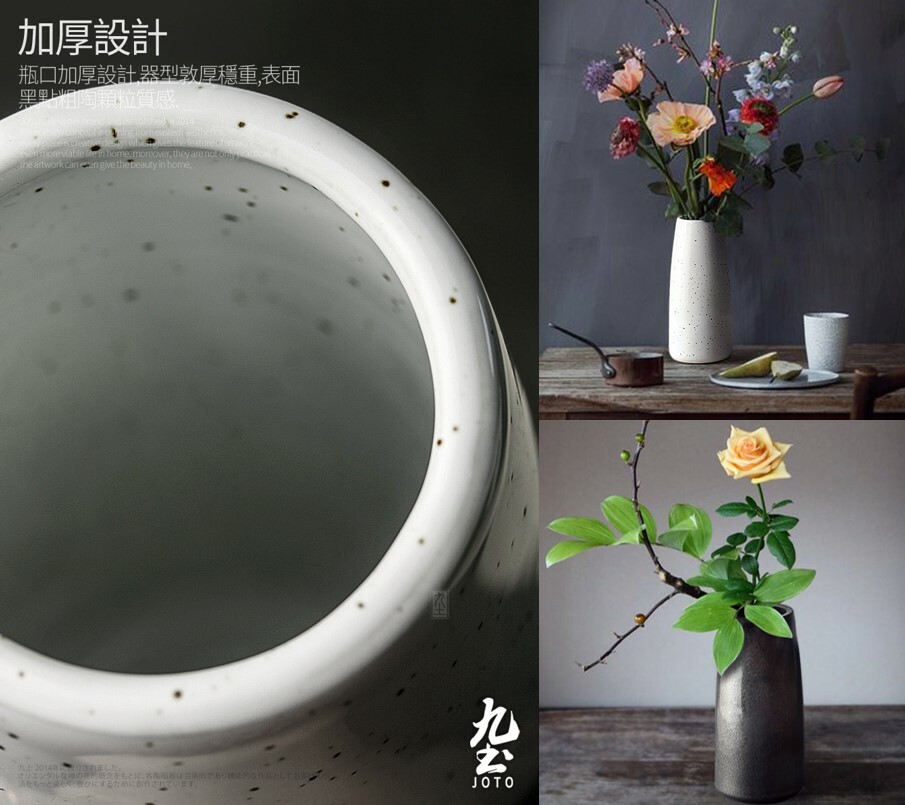 "JOTO Simple Handmade Ceramic Vase Ornament" comes in three colors, which are calm and stable. The design is exquisite, the bottle shape is very artistic and personalized, and it is stylish and unique. Retro green and classic black have a calm texture; the black-spotted stoneware particles on the surface of the simple white bottle are different from retro green and classic black, which enhances the overall texture of the vase.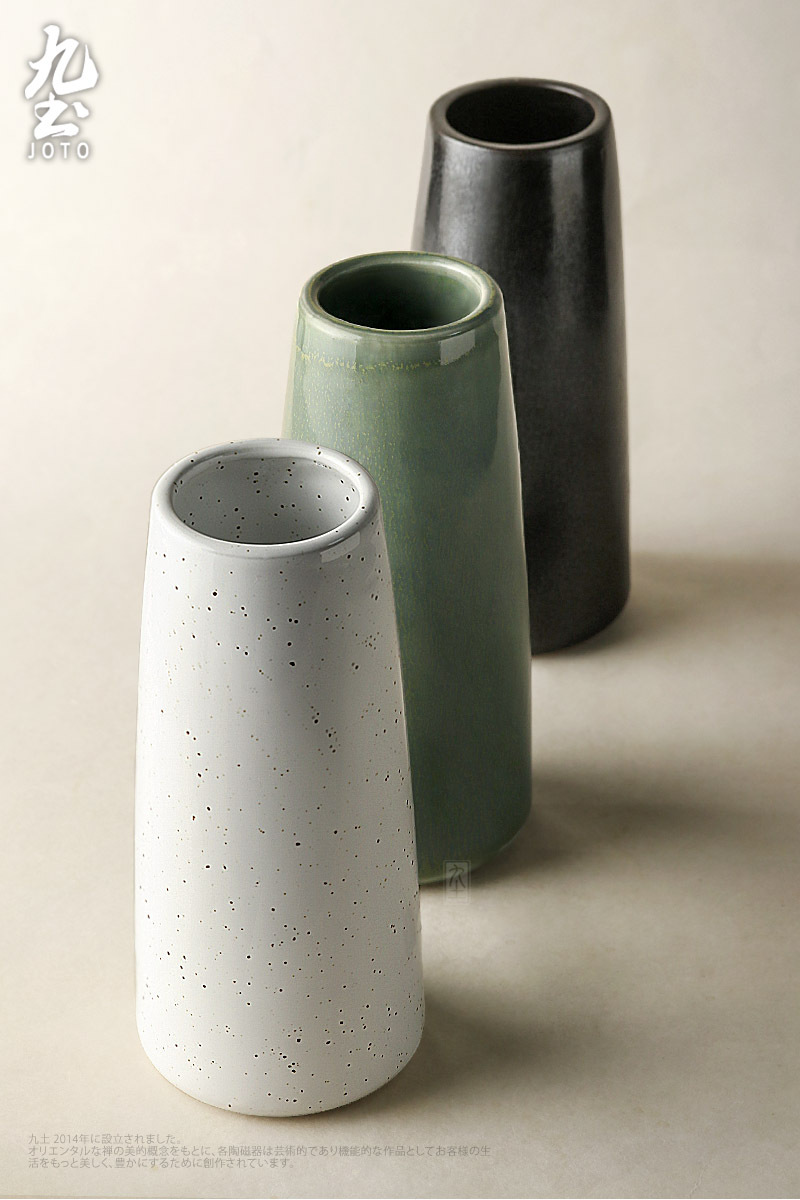 According to the overall style and color system of the home, you can choose the color of the vase for placement. If you add attention to the display position and coordinate with the overall home environment, it will definitely help improve the quality of living.
If the whole home only has cold furniture, wouldn't it be quite boring? With a unique style of ceramic vases and a few bouquets of flowers, will it just add a lot of charm to the daily home furnishings, and the mood may also be very different!
"JOTO Simple Handmade Ceramic Vase Ornament" simple vase, suitable for all kinds of home furnishings.
Buy now:
More details please go to 【九土JOTO】
Official website: https://www.jotomall.com/
FB fans: @JotoCeramics
Line official website: @joto
The prices of JOTO's products are all open and transparent, and the pricing is very reasonable. Various promotional activities will be launched from time to time. Lock in 【九土JOTO】you will get the first-hand promotional activities and various new product launch information.